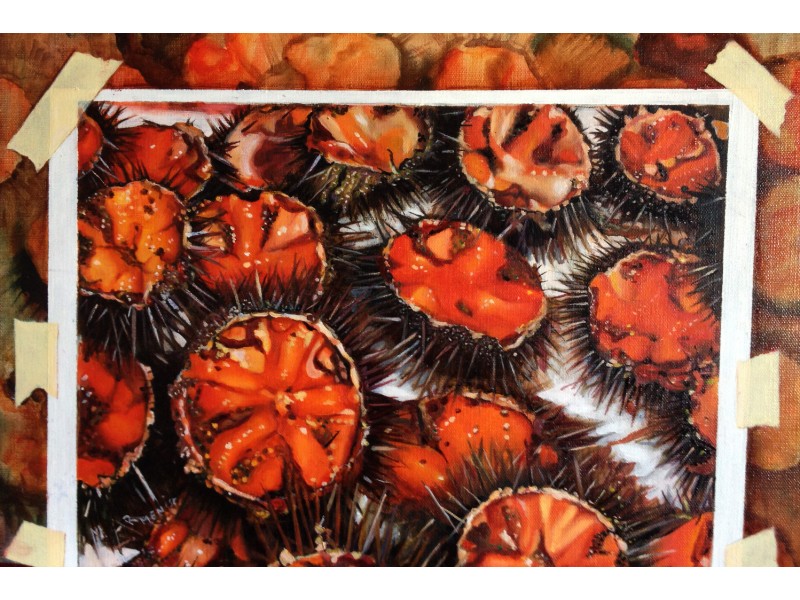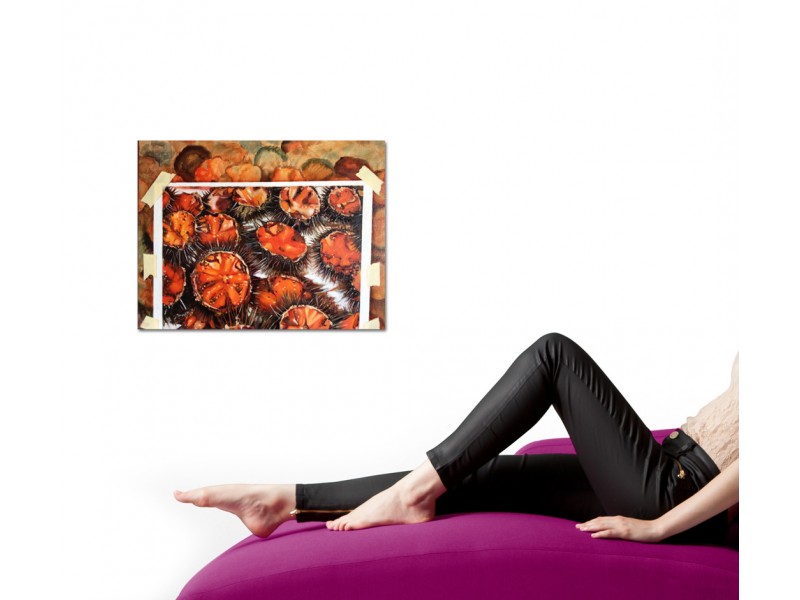 Not Available


Painting Quotation Request
Do you want to buy the work? Get the quote within 24h. Secure Shipping 100% with MBE
Shipping worldwide with specialized agency Mail Boxes Etc.
Facebook/WhatsApp Video Chat
View the details of the work with a video call with the artist.
Sea urchins, true or false? - Modern painting by author 40x50
Modern painting by author painted by Michele Armenise, 2015.
Modern pictorial work created in 2015 by the Italian artist Michele Armenise. Oil painting on canvas.
Brief description of the framework

A photo attached to the canvas, or the usual game where you have to discover the truth about the misunderstandings that the new technologies offer you in the artistic field? The doubt "Amletico" proposes itself, even in the small things of life, when, with a painting, one wants to represent the joy of color and the delicious taste of the Apulian sea delicacies. I have also made fun of my wife: unbeknownst to me, I caught her while she pointed out that "the one" painted, was really adhesive tape ...

100% SECURE packaging and shipping
To guarantee a perfect packaging and a fast and safe shipment, the panel will be shipped exclusively with Mail Boxes Etc., a leading company in the international shipping sector.
Availability:

Not Available

Model:

I Ricci di mare, vero o falso?

Weight:

3.00kg